NSK Develops World's First Torque Sensor Unit for Automatic Transmissions
NSK Develops World's First Torque Sensor Unit for Automatic Transmissions
Author :Admin | Publish Date:2013-11-23 20:22:56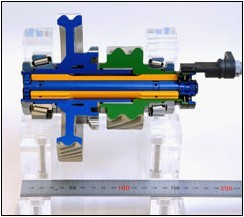 Contributing to improving comfort and fuel economy for automobiles
Tokyo, Japan, November 19, 2013 – NSK Ltd. (NSK; Headquarters: Tokyo, Japan; President and CEO: Norio Otsuka) today announced that it has developed a torque sensor unit that helps achieve smaller, lighter, more efficient transmissions such as AT (automatic transmission) and belt CVT (continuously variable transmission), while also reducing shift shock.
NSK will begin marketing the unit to automobile and transmission manufacturers in an effort to commercialize this newly developed torque sensor unit.
Development Background
One way to help improve the fuel economy and comfort of automobiles is to improve the efficiency and reduce the shift shock of automatic transmissions. AT and belt CVT transmit power by pushing the clutch or pulley using oil pressure (OP). The optimum amount of oil pressure varies with the amount of load torque of the transmission. If the oil pressure is too low, then power won't be transmitted. However, if the oil pressure is too high, then power transmission efficiency will drop. To resolve this, the torque level is detected from the amount of torsion of the shaft, and then feedback is provided to the hydraulic controls to attain the optimum amount of oil pressure and thereby improve power transmission efficiency. In addition, the speed at which the transmission's clutch engages is also optimized based on the level of torque detected. This makes for smoother power transmission for reduced shift shock from the AT. However, due to the level of influence of deformation in the transmission case and the lower torsion level, it wasn't possible, up until now, to realize the measurement resolution needed for shift controls.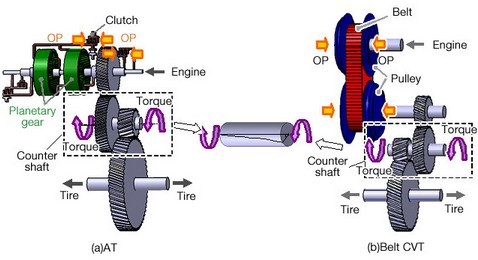 Figure 1. Automatic Transmission Structure
Product Features
NSK has developed the world's first torque sensor unit that helps reduce shift shock and improve the efficiency of automatic transmissions.
(1) High Resolution (High Accuracy)
NSK improved the resolution by connecting the input gear shaft and output gear shaft with a component that twists easily (a torsion bar) and lengthening the torsion bar in the axial direction, thereby making it possible to increase the torsional angle of the shaft.
NSK has further improved the resolution by using a structure with two encoders next to each other to prevent a difference of gaps between the sensor and the encoders from the influence of deformation in the transmission case.
(2) Improved Durability
NSK has improved the durability of this unit by employing a structure in which only the torsional load acts on the torsion bar by having gear shafts receive the bending load.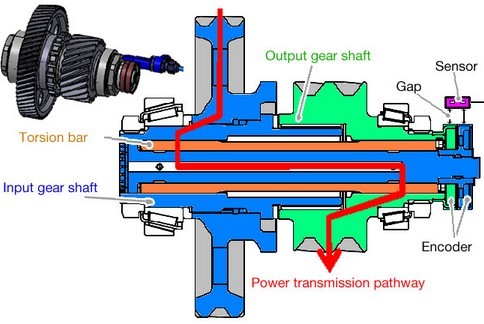 Figure 2. Structure of the Unit Developed