New SKF CE double row angular contact balls bearings now available
New SKF CE double row angular contact balls bearings now available
Author :Admin | Publish Date:2013-11-23 20:20:43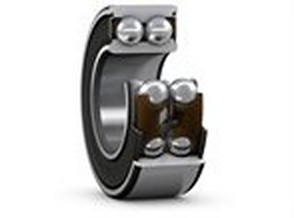 Gothenburg, 18 November, 2013: SKF has announced that they have developed a new cost-effective double row angular contact ball bearing suitable in trucks and agricultural applications - where a reliable and robust performance is essential - ranging from pulleys, fan hubs and seeding planters to disc harrows and other attachments.
It was recently launched at the Agritechnica Exhibition in Hannover Germany.
The new SKF CE double row angular contact ball bearings are available in the 32 and 33 series in the range from 20 to 50 mm bore diameter. The limited range of CE bearings enables SKF to offer customers a cost-effective solution for application specific requirements. The CE bearings are equipped with low friction and low noise glass fibre reinforced polyamide cages as standard. They are optionally available with stamped steel cages.
The SKF CE double row angular contact ball bearings are available open or capped with either seals or shields. Both opened and capped bearings are dimensionally interchangeable and have the same high load carrying capability.
The sealed CE bearing have steel reinforced Nitrile Butadiene Rubber(NBR) seals that exert a light contact pressure with the bearing inner ring for effective retention of the lubricant and exclusion of contaminants. The sealed CE bearings have a lower limiting speed than open or shielded bearings owing to the additional seal friction.
The shielded CE bearings have sheet steel shields that extend into a recess in the bearing inner ring for good grease retention and reduces the ingress of contaminants. The shielded CE bearing have the same limiting speed rating as the open bearings.
The sealed and shielded CE double row angular contact ball bearings are filled with a high performance polyurea (GXN) grease as standard.
The open and sealed CE bearings are available in Normal (CN) axial clearance class. Sealed and shielded bearings are available with greater than Normal (C3) clearance class.
Aktiebolaget SKF